UK Inspection Systems Training Course
UK Inspection Systems Training Course
Investing in your People
UK Inspection Systems Ltd training courses range from basic line operator coaching to certified engineer and subject matter expert (or equivalent) courses and can be tailored to suit your specific needs or equipment.
Your equipment is an extremely valuable asset, but it will only ever be as good as the people that are using it. If they are inadequately trained then you risk an unhappy and inefficient workforce that have a lower production value which may result in customer complaints, product recalls, loss of reputation and customer confidence. Your investment in training will significantly enhance the value of your people.
Experience has shown us, time and time again, that when staff are well trained the need for engineer call-outs is reduced because self-help is more likely and there is a greater probability of remote problem solving over the phone because staff understand explanation and instruction.
What to expect from a UK Inspection Systems training course...
We offer a variety of training packages to suit you, ranging from basic practical sessions to more structured classroom learning
We can create site-specific training focusing on the makes of machines you have on site
Courses are delivered by experienced trainers
All training materials are provided
Higher level courses are certified upon successful completion of a post course test
If you are considering training for your staff, please give us a call to discuss your requirements. Courses include: 
Metal detector training

Checkweigher training
X-ray inspection training
Metal detector operator training
Checkweighing operator training
X-ray operator training
Subject Matter Expert (SME training)
Training classes for inspection equipment
Certified inspection equipment training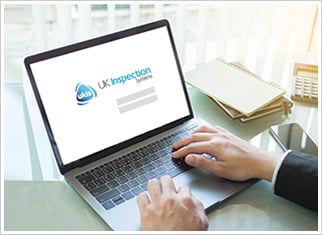 Client Login
As a customer of UKIS, you will have free access to our client login, an online document storage facility.
The UKIS customer login is accessible via our website and this will allow you to view and download your calibration, training and test stick certificates.
You can request your customer login and password by calling 01252 510565. Alternatively, click here to send us an email.
The Super-user training for the Cintex was very good. From my view, the content of training was relevant and I now have some valuable training materials to refer to.
HEAD OFFICE
Unit 15, Hercules Way
Farnborough Aerospace Centre
Farnborough
Hampshire GU14 6UU
Tel: 01252 510565
MANUFACTURING
Units 5 & 6
Elan Court
Norris Way
Rushden
Northants NN10 6BP